CATHERINE CAMERON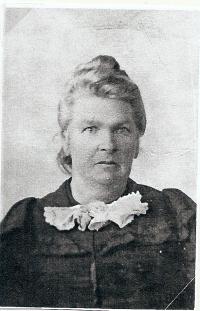 Catherine Cameron was an extraordinary woman. She was born in Glasgow, Scotland, on April 21, 1847, to
John Alexander Cameron
and
Margaret Fairgrieve
. She was their first child. Her father was a Scottish highlander from Argyllshire, who worked as a shoemaker. Catherine's parents joined the Church of Jesus Christ of Latter Day Saints in Glasgow. When Catherine was one year old, the family immigrated to the United States.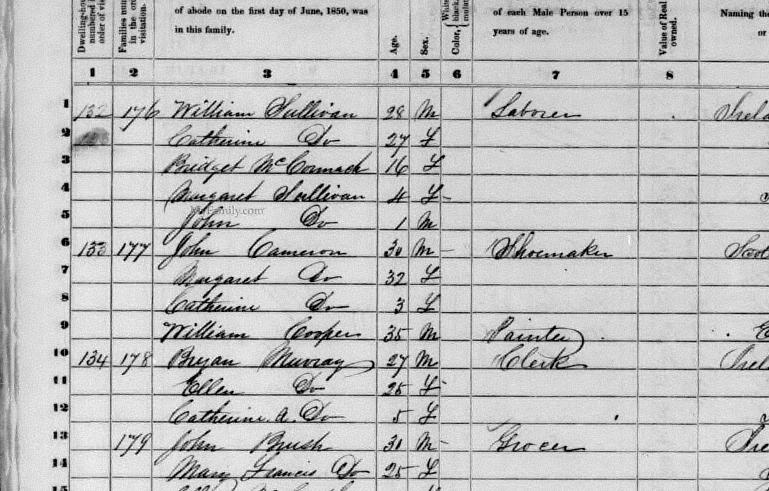 1850 census, Patterson, Passaic County, New Jersey
They lived in Patterson, New Jersey, with Margaret's sister. While there, Margaret became very ill. Doctors thought that she would die. Mormon elders administered to her, and she was given a blessing. They said that she would be healed and that a son would come to bless their home. A son, James, was born one year later, in 1851. They stayed in Patterson for four years, until: "In Patterson, they lived with Margaret's sister. John told his wife to not tell her sister they were Mormons as he knew their attitudes toward the Mormons. For a while she didn't, but she was so pleased with her membership that she finally told her sister, expecting her to be glad for her. Instead her sister ordered them out of their home." (John H. Haslem) Letters to Margaret from Margaret's friend, Maggie Young give a little insight into Catherine's early life. They called her Cassy, and she left friends and playmates when she left Patterson.


They moved to St. Louis, Missouri in 1852. The family had very little money: "When they arrived in St. Louis, it was probably Friday night. They had enough money to buy food for his wife and two children and himself for one week, or else enough to pay for lodging for his family. They decided that they must have a place to live, so they spent every cent they had for lodging. He went out and got himself a job at his trade of shoemaking, but he could not start work until Monday. Being a faithful man, he located the Church, which was about nineteen blocks from where they lived. Sunday morning on his way to Church he found 25 cents in paper money lying on the board sidewalk. There were people coming and going all the way, but by the time he had reached the church, he had found enough money to feed his family for one week." (George H. Southam)


Margaret became ill again. Catherine had become used to illness in the family. When she was a small girl she always pretended her dolls were sick so she could nurse them better. Her father told her that she should become a nurse when she grew up. In 1855, when Catherine was eight years old, her mother died of pneumonia. Later same that year, John married Mary McFall Tompson. John and Mary had two little girls, and a boy, who died young. Margaret and Mary, the little girls, died in St. Louis. Mary died two years later, in 1857. John was married again, the next year, to Alice Parkinson. A son, John, was born to them in 1859, in St. Louis.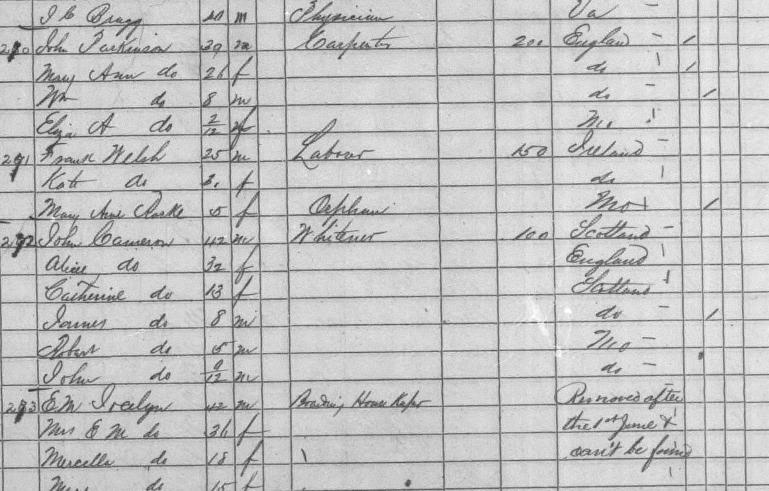 1860 census, St. Louis, Missouri
In the spring of 1861, the Cameron family prepared to cross the plains to Utah with a company of Latter Day Saints. They had in their care a little nephew of Alice Parkinson's, William Parkinson. They traveled up the river by boat from St. Louis to Florence, Nebraska. While they were camped there, a daughter, Jannette, was born in a covered wagon.


The Captain of the company was Joseph W. Young. Ancel Harman assisted John Cameron in driving his two yoke of oxen to draw the heavy wagon. After they had traveled several days, John Cameron became sick with mountain fever, and was not able to drive the wagon: "The worry and hardship caused by this new responsibility, which he felt he was not fitted for, and the hardships of bringing his family across the plains, contributed to the circumstances which caused him to take Mountain Fever." (George H. Southam) John was very ill, and Alice was still recovering from childbirth. The family was worried that they would have to drop out of the wagon train, but it was decided that Catherine would drive the wagon, with help when needed. Captain Young and his assistant, Ancel Harmon, said they would help them until they were well and could keep up with the company that way. Catherine was only fourteen years old, but she drove her father's oxen with Oscar Young's help. It was a very heavy load for Catherine to care for her sick parents, and the smaller children, and to take the responsibility of driving the wagon, but she did it. Catherine drove the oxen most of the way. Their company of Saints traveled throughout the hot summer over the prairies and mountains to the Salt Lake Valley, and arrived there in late October 1861.


The family settled in Salt Lake Valley, until they were called by Presiding Bishop Hunter to settle Round Valley in northern Utah. They were the first settlers in Round Valley.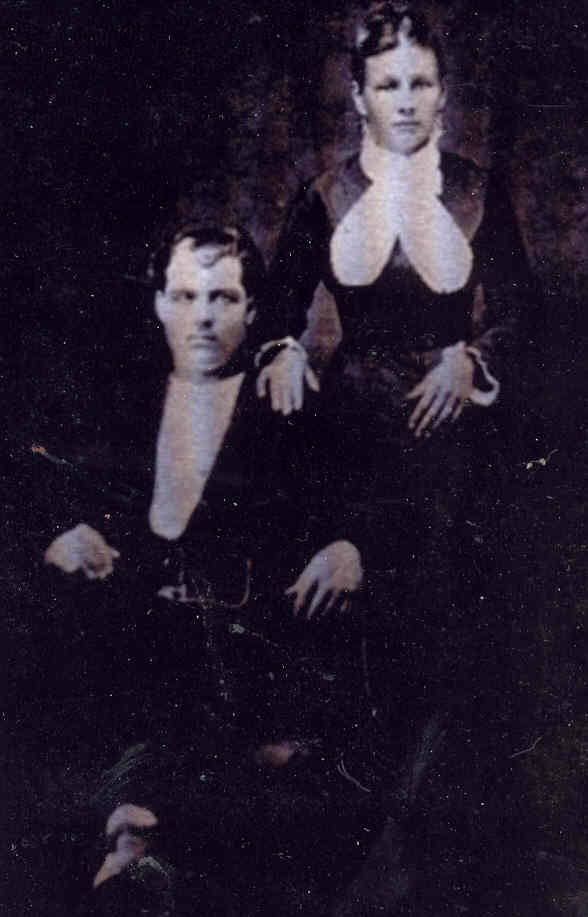 George and Catherine
Catherine became friends with George and Jane Southam. Jane was unable to have children, so encouraged George to take a second wife. On the 28th November 1862, Catherine was married to George Southam in the Endowment House as his plural wife. Daniel H. Wells performed the wedding. Catherine was only 15 years old. George was 32 years old.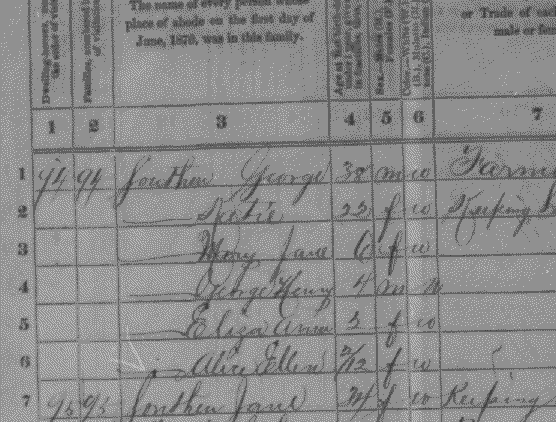 1870 census, Morgan, Utah
George Southam worked for Bishop Hunter in Round Valley, until they moved to Morgan, Utah. While in Morgan four children were born to Catherine and George: Mary Jane (1865), George Henry (1866), Eliza (1868), and Alice (1870). George Southam was a kind and devoted father, and also a faithful Latter Day Saint. George and Catherine became the parents of fourteen children, four of whom did not live to be named. While in Morgan, George was called to be a teamster for an oxtrain to bring the last wagon company from Sweetwater, Wyoming, before the railroad was finished: "At one time, George Southam was called to go on a mission "without purse or scrip". Catherine was in bed with a new baby. They were poor, having no food stored and no one big enough to care for the money and children and home. But such was their faith that he went, leaving his wife and little ones in care of the Lord and the Saints. (Catherine C. Southam testified later in life that the Lord did provide and raise up friends in their time of need and she got along better than if her husband had been home.)" (Amy Gardiner and Dorothy Hein) George bought a small farm and worked for the Union Pacific railroad, then he moved Catherine, her children, and Jane to North Evanston, where he bought a house and they all lived together.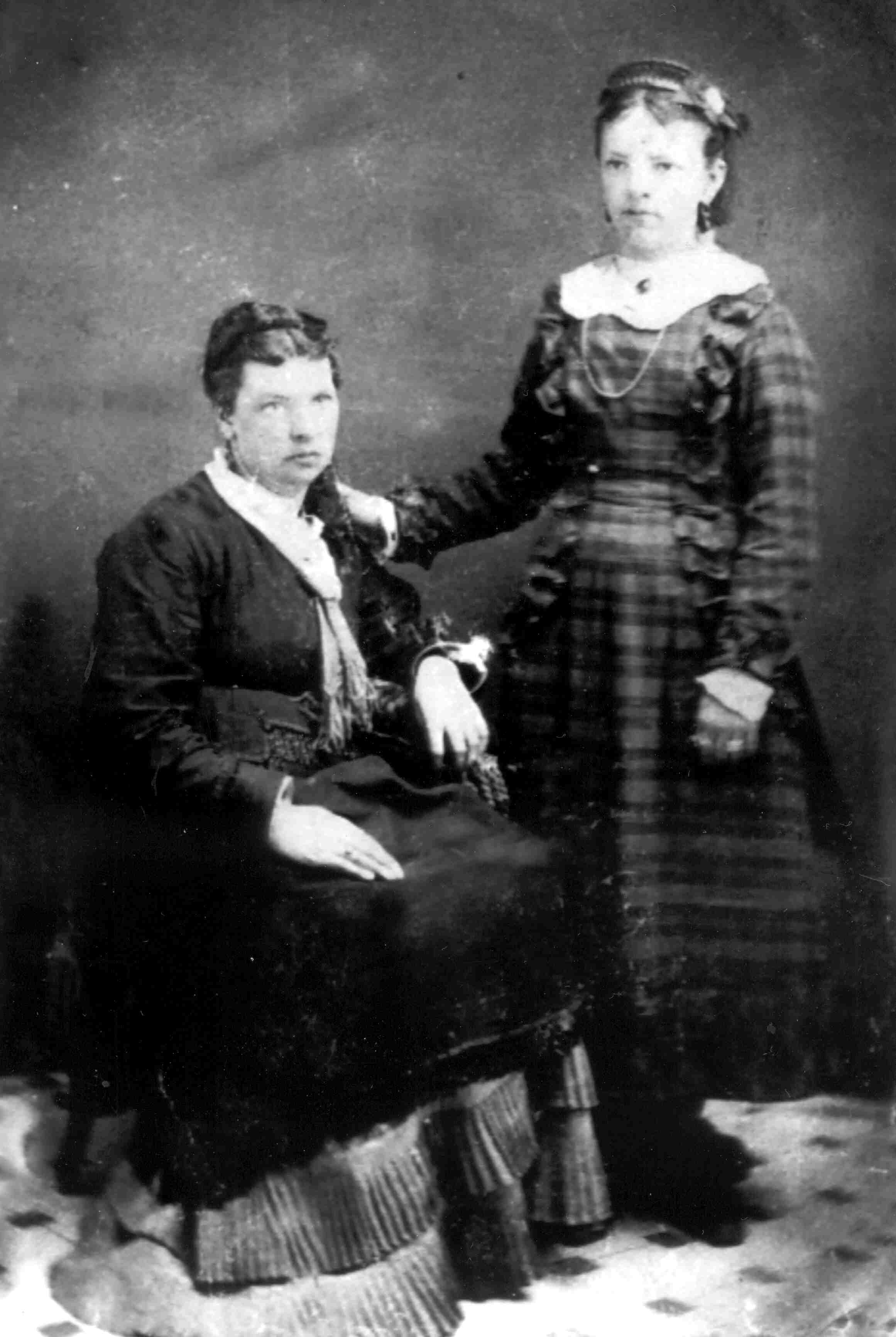 Catherine and sister Jeanette
Alice Southam Haslam writes: "We lived at Evanston about fourteen years and while there we had lots of sickness and bad luck. Mother lost a baby, Ruth, born Feb. 3, 1873, who died 24th of Feb. the same year; then the year 1876 we all had smallpox and lost brother James. In 1877 we lost sister Eliza Ann who was nine years old; then after Father's death we lost brother John with pneumonia. Mother had lots of experience with sickness in her own family as well as helping with the sickness in our community."


Catherine's experience with illness led to her interest in medicine: "As early as 1871, Catherine began to work with the sick, and seemed to be a natural-born nurse. When a small girl she always had her dolls sick so she could doctor and nurse them better. Her father told her she should be a nurse when she grew up. In 1871 she started helping the sick, and they appreciated it so much — her kindness, they never forgot her kindness. She assisted Dr. Harrison, and Dr. Hawlker in Evanston, Wyoming. While her children were very young, Aunt Jane (George Southam's first wife) tended the children. She was like a mother to the children. I have heard the older children say they loved Aunt Jane nearly as much as their mother. She raised no children of her own, and she loved children very much, so she was a great help to Catherine in rearing her big family while she worked out with the sick." (John H. Haslem)

Catherine's medical skills were in much demand, as her son George Henry recalled: "Early in the spring about 1877 there was an epidemic of black small pox broke out and our family was among the first three families to get it. My brother James died and was buried on a little knoll near the house. After that they moved the rest of us into a little shack up out of town in a little ravine where two hills met and a spring of water came out. It was a pretty place and we stayed there about six weeks or two months. I was so bad and lingered along until they did not know whether I would live or not. By the time I went home I was so weak I could hardly walk. Mother did not get it and soon after we got home the doctor and sheriff came to our house and told Mother she would have to come and help take care of the sick. They said they would give her $5 a day but she would have to go. I needed my mother so bad, so I made my way back near the house where I knew she was. I had kept out of sight as much as possible and when I reached the spring I sat down in a clump of brush until my mother came to the door. When she saw me she came and talked to me and showed me that she loved me and then sent me home. The ones who died were buried just around the hill except my brother whom I said was buried near our house. The small pox took three out of five that got it." (Life of George Henry Southam)


More children were born to Catherine and George in Evanston: Ruth (1873), who died as a baby, James (1875) who died in 1876, William (1877), Emma (1879), Margaret (1882), and John (1885). George bought a ranch in Bear River and a home in town, so that the children could go to school. Catherine's father helped pay for their schooling. On Christmas Eve, 1885 while crossing the Bear River, George's team and wagon cracked through the ice, and George was drowned. The family and friends of the family searched for George's body under the ice: "His body went down under the ice and lay there five days while his family suffered and his friends searched in vain for the body. It seemed that they would have to give up the search, when the mother of George appeared to her thirteen year-old daughter, Alice, in the night. She told Alice where they could find the body of George. Alice told her mother about the visitation and said, "We will find Papa's body tomorrow." It happened like it had been shown to Alice in the night." (Amy Gardiner and Dorothy Hein) At the funeral, in the cold and icy weather, the baby John caught a cold, which became pneumonia, and he later died. This was a time of great sorrow for Catherine.


The family decided to move to Vernal, where George Henry, the oldest son, had a homestead. "During this time George Henry had taken up a homestead on Brush Creek at Vernal, Utah; when he heard of Father's death he came home, and helped on the ranch the following summer. In the fall he moved us to his farm on Brush Creek." The family moved to Vernal, in the Ashley Valley: "In the fall of 1886, Catherine and her family, and her older daughter and her husband, Warren L. Allen, and their family, moved to Ashley Valley. This valley was yet new and sparsely settled, so her children could get homes of their own as they grew up." (John H. Haslem)


The widowed Catherine struggled with her concerns about taking care of the family: "Before this move to Ashley Valley she was helping her father do the work for their dead the year the Salt Lake Temple opened. She told her father she would have to give up helping the sick, as she felt it was more than she could do while caring for her young family. Her father said, "Catherine, you are all that your mother has to represent her here on earth, and you are only fulfilling your Patriarchal Blessing where it says you will be as a Well of Living Water in a desert, and people shall flow to you, and call you blessed." While in the temple some of the sisters told her it had been made known to them that she was to be called and set apart to take care of the sick in Uintah Stake, as there was only one doctor, and very little help there for sick people. She was set apart by the President of the Church, and he told her if she would go to Ashley Valley, and honor her calling, he would promise her that her wheat bin would never be empty (which was a great promise in those days when wheat was so valuable, and her large family to feed). I, her grandson John H. Haslem, can testify that her children never went hungry or cold. They lived as well, or better than most other families in the valley. Everyone was poor out there those days, and all the neighbors wondered how she provided so well for her family. The Lord surely helped her." (John H. Haslem)


Catherine started nursing to help provide for her family. Her daughter, Alice remembers: "She would hitch up the horse to the buggy and travel many miles to deliver a new baby or help in other sickness. No matter what the weather might be, or what time of night she was called, her pay would be a bushel of wheat or a sack of potatoes or whatever they might have she could use for her family. Sometimes they had nothing, but that was all right too if they needed her, and sometimes she stayed for several days. Our homestead was on Ashley Creek, which was called Riverdale Ward at that time. Later they called it Naples, which is about three miles from Vernal." Catherine worked to support her family through her nursing: "She worked in the Deseret Hospital at intervals- about two years with Dr. Anderson and Mattie Paul Hughes, and with Zina D. Young. In 1911 she told her granddaughter, Alice Southam Cook, that she had assisted in over 1,000 births of babies, and she still practiced many years after that. Her fee for her work was $5.00, if they had the cash, and most of the people she helped didn't, so she would take her pay in wheat or whatever the poor people had that they could spare. John H. Haslem, her grandson from Alice Haslem, was with her one day when she was making her last call on Mrs. John J. Davis — he was the President of the Uintah Stake — and he told her he didn't have money, but wheat he would like to pay her with. Wheat was next best to cash in those days. She got her seamless sacks she always carried under the seat in her two-wheeled cart (as she didn't have a buggy yet, but got one later to travel all over Ashley Valley, and Jensen, and Brush Creek). We filled the two sacks nearly full, as wheat was priced at $2.50 per sack. We were sweeping the wheat bin trying to fill the last sack, when she came on the scene, and said, "Brother Davis it that all the wheat you have?" He said yes, but he was about ready to thrash more wheat, so would soon fill his wheat bin again. She told Johny to dump that wheat back in under the boys' bed where we got it from. She said, "I never took the last kernel of wheat from anyone yet, and I won't take this from you." We drove away without any pay. It was customary to have twenty or thirty bushels of wheat under the homemade bed that the boys usually slept in, for safekeeping, and Brother Davis was no exception. I think Brother Davis paid her later, but I am sure she delivered more babies that she didn't collect pay for, than the ones she did." (John H. Haslem)


Signature of Catherine Cameron Southam at a baby's birth in 1912
Catherine's gift for nursing was a great blessing to the community. In her later years she also enjoyed genealogy and temple work, and sought out information about her Scottish ancestors: "She had such a desire to help others her spirit wouldn't give up. As she grew older she did more genealogy and temple work, and left a nice book of names of her ancestors, for others to do the temple work. What more could the Lord ask of one of his humble daughters. If all of her posterity can only follow in her footsteps, I am sure we will be OK in the next world, and live much happier here also." (John H. Haslem)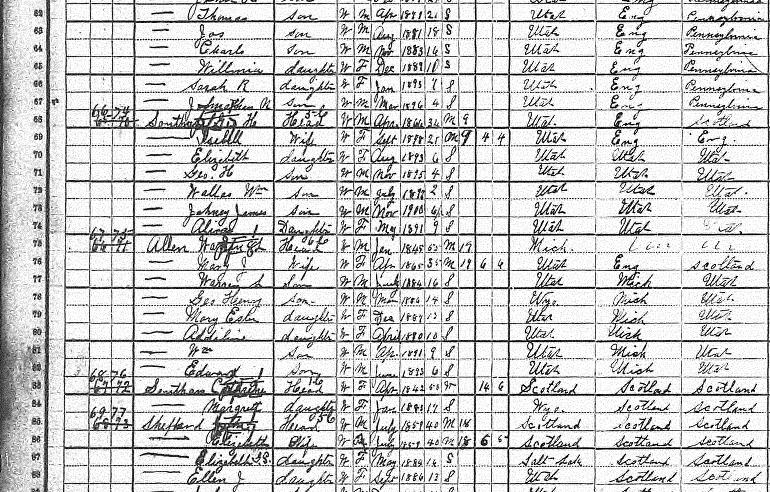 1900 census
When Catherine was 56 years old she remarried: "Later, in searching the county records of Salt Lake County, we found where she married John Shepard, an Elder and Temple Worker, Aug. 6, 1903. He had a nice small home at about 2nd Ave. and K St., Salt Lake City. She had hoped to spend the rest of her life doing temple work as she had promised her father, but for some reason that she wouldn't tell her family, this marriage only lasted a few years. Then she came back to Vernal, and took up her midwife business again, and practiced that until her cancer disabled her." (John H. Haslem)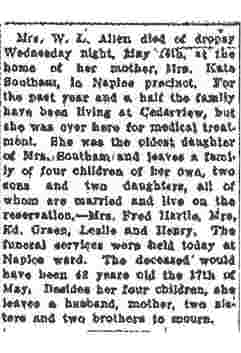 Vernal Express, May 16, 1913
She returned to nursing in the Ashley Valley: Her daughter Katie remembers "She continued this work until she got older and her health would not permit the hard work she had to do. She had many friends and after her nursing had ceased she often visited her former patients. After her family had grown and married she sold the ranch on Brush Creek and moved to a home her son George Henry had built her in Davis Ward, Naples Ward having been divided. She was close to the church and this made her very happy. Several times while I was staying with her the Relief Society sisters came to her home and held meetings so she could attend. She will long be remembered by the people of Davis Ward for her love and friendship, as well as her nursing. In her later life she came to live with my mother, Alice Southam Haslam. We all tried to make her happy in her declining years." (Katie H. Horrocks)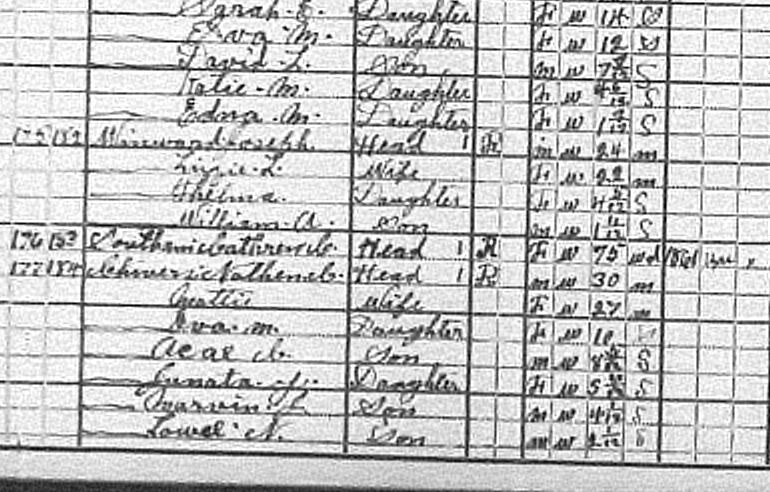 1920 census, Davis, Uintah County, Utah
Catherine developed a skin cancer on her face, which eventually killed her. It was a painful and slow disease, but she tried to maintain a positive attitude. Her friends remembered: "She had a cancer coming on her nose and in her old age she had suffered much from pain and from sensitiveness to be thus afflicted. She never was one to complain and was medical aid and nurse to her self most of the time." Granddaughter Katie Horrocks adds: "Sometimes in the summer while she lived here my mother would have me go and stay with her to help care for her and I loved this opportunity, as she was always so cheerful and considerate. We would hitch up the horse and buggy and go to town. It was an all day affair as she had so many friends she just had to see and how they were getting along. I loved to visit with her and these good people. We grandchildren loved her very much. I can see her now rocking in her chair, humming a tune and piecing quilt blocks. She loved to live with us and thought a great deal of my father Joshua Haslam. In her later years her time was spent in temple work and research for her ancestors. She spent a lot of time and money in this great work. She always held some position in the church along with her nursing. She will long be remembered by her descendants for the wonderful life she lived."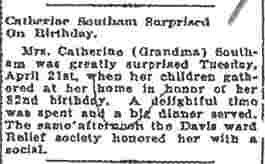 Vernal Express, May 1, 1925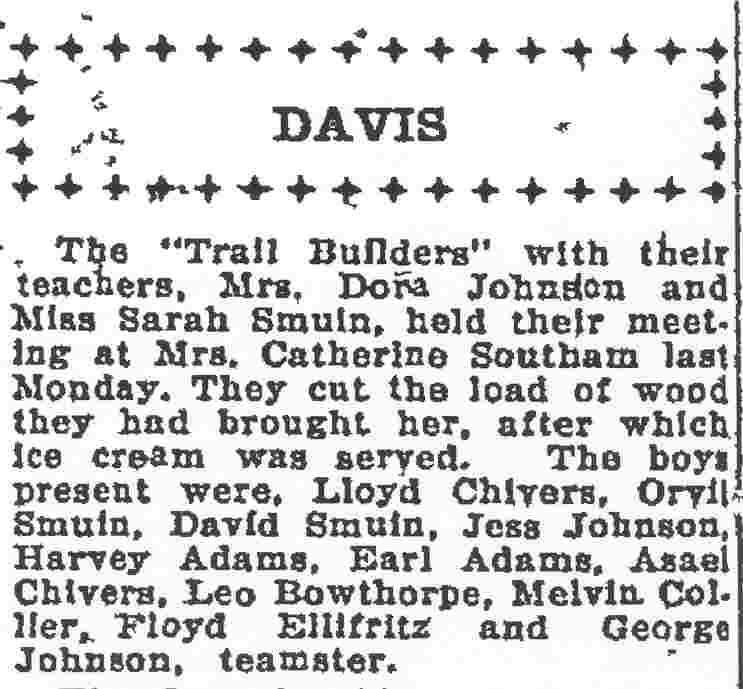 Vernal Express, August 14, 1925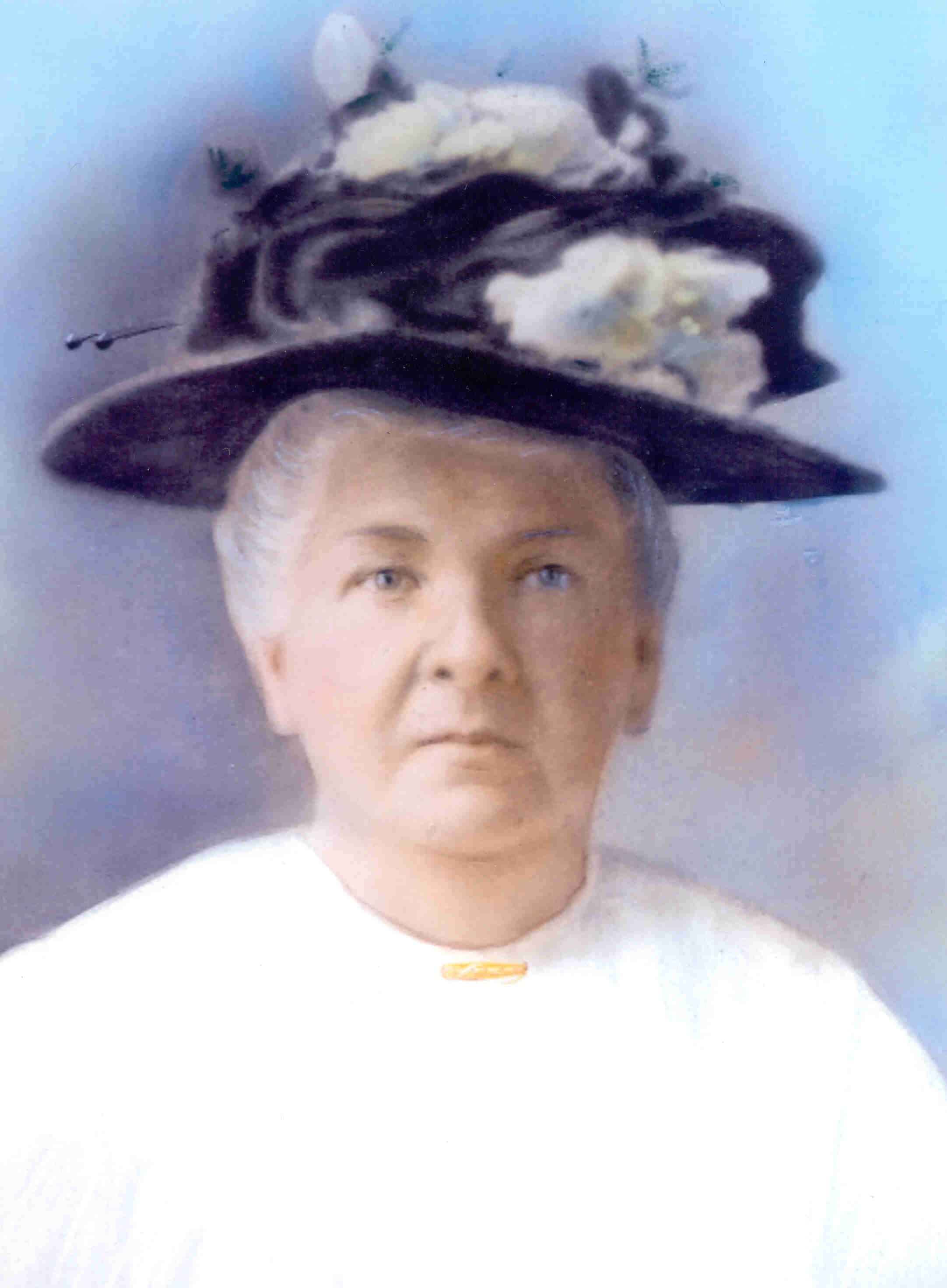 Catherine
Catherine's family continued to help care for her, as the cancer progressed. She spent her winters with her daughter Alice, and summers with her daughter Emma. Alice records: "After we moved to Vernal, my mother came to live with us. My sister Emma and I took care of her. She lived with Emma a month or so in the summer, and with us the rest of the year. She suffered with cancer for many years in her later life, although she tried to be happy and independent as she could be." It was at Emma's home that Catherine finally succumbed to the disease, and passed away on August 29, 1929. She was 86 years old. Her life had been both difficult and joyous. Despite numerous experiences with family illness and death, she had shown a positive and loving attitude. She is an example to her descendants of courage and faithful perseverance. Catherine Cameron was an extraordinary woman.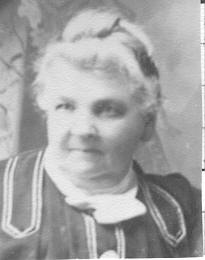 Her obituary in the Vernal Express pays tribute to her life:

"Grandma" Southam Passes to Great Beyond After A Long Period of Suffering

Impressive funeral services were held Sunday, September 1, in the Naples ward Chapel for Mrs. Katherine Southam, who passed away Friday at the home of her daughter, Mrs. Joshua Haslem of Maeser, after many years of intense suffering from cancer.
The chapel was filled to capacity showing the high esteem in which Mrs. Southam was held. Six grandsons acted as pall bearers and six great-grandsons as honorary pall bearers, each carrying a beautiful bouquet of flowers.
Bishop Alfred Simper of Davis ward conducted the services. The Naples mixes doubles quartet furnished the singing, the first number being "Oh, My Father". Invocation was offered by Edward Watkins, Sr.; Mrs. Bessie Swain in her usual pleasing manner then sang "Face to Face".
Bishop Alfred Simper was the first speaker and told of his long and intimate acquaintance with Mrs. Southam, and of the strong testimony of the gospel she had borne to him on numerous occasions. He aslo related a brief history of her life, depicting the many trials she was called upon to endure.
Mrs. Jane Murray also told of her association with the departed and of the willing service she had rendered to humanity. She highly complimented Mrs. Soutlham's children who had so willingly cared for their mother in her affliction.
Willard Johnson related incidents showing the sturdy character of the deceased and her ever ready spirit to aid in cases of sickness or death.
Mrs. Wallace Calder, accompanied by her daughter, Helen, sweetly sang "I Have Read of a Beautiful City".
President A. O. Goodrich was the last speaker and gave consolation to the family. He told of the patience of "Grandma" Southam during her long suffering and gave assurance of her reward in the life to come.
The closing hymn "Guide Me to Thee" was rendered by the quartet and the benediction pronounced by George E. Wilkins.
A large cortege of relatives and friends followed the remains to the Vernal cemetery, where interment was made with Charles O. Weist dedicating the grave.
Katherine Cameron Southam was born in Edinburgh, Scotland, April 21, 1847. When yet very young she emigrated to America with her parents and settled at Patterson, New Jersey. From there the family moved to St. Louis, Mo., and after a short period of time came west to Evanston, Wyo. She drove an ox team all the way across the plains when she was but thirteen years of age.
In 1863 she was married to George Southam and became the mother of fourteen children. She came to Ashley valley during its early settlement and has been a great factor in its growth and development. For many years Mrs. Southam was the only physician and nurse in the valley and was called upon to travel many miles, without pay, in all kinds of weather, in a lumber wagon to assist in caring for the sick.
During the past fifteen years she has suffered untold agony from cancer in her head, having been bedfast for the past three or four years. She has been taken care of by her daughters, Mrs. Joshua Haslem and Mrs. Charles Holmes. She is also survived by one son, G. H. Southam of Naples, her husband having preceded her in death forty-two years.
(Vernal Express, September 5, 1929 article courtesy of Dorothy Hein.)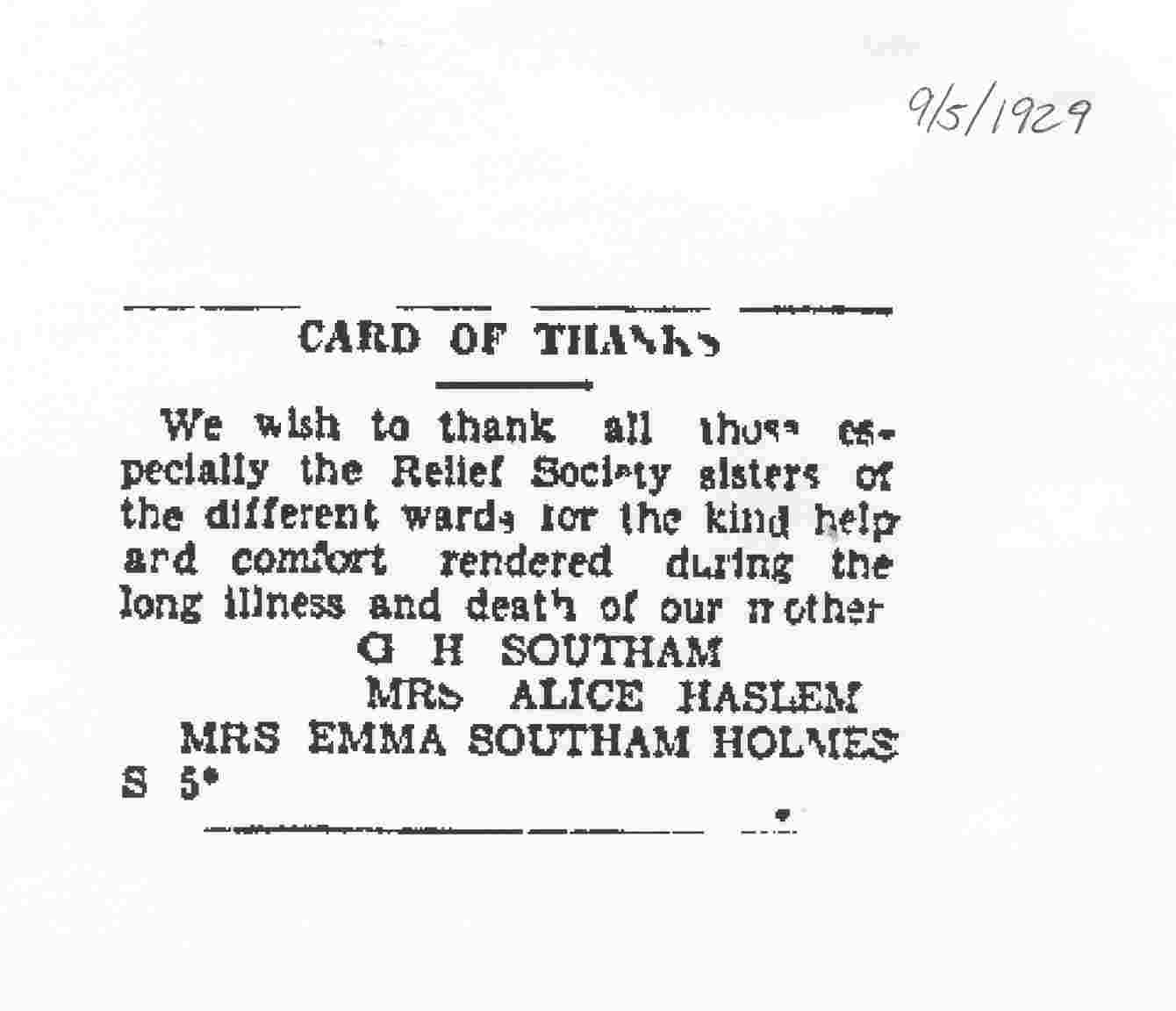 Vernal Express, September 5, 1929
Additional biographies of Catherine Cameron:
Life Story of Catherine Cameron Southam by Amy C. Gardiner and Dorothy S. Hein
Catherine Cameron Southam, Life Sketch from Alice Cook by John H. Haslem
Catherine Cameron Southam, by Katie Haslam Horrocks



For more pictures of Catherine Cameron, click here.




FAMILY GROUP RECORD OF
GEORGE SOUTHAM
AND CATHERINE CAMERON
GEORGE SOUTHAM was born 29 October 1830 in Neithrop, Banbury Parish, Oxfordshire, England to Justinian Southam and Lucy Hunt. His mother died when he was only one year old. George worked as a plush weaver in Banbury. He married Jane Carter 29 November 1854. They had one son, Finas Henry, born 28 January 1856 in St. Louis, Missouri. Finas Henry died 21 October 1856. George married Catherine Cameron 28 November 1862 in Salt Lake City, Utah. Catherine was born 21 April 1847 in Glasgow, Lanark, Scotland to John Alexander Cameron and Margaret Fairgrieve. George died 24 December 1885 in Evanston, Wyoming, and was buried in Randolph, Rich, Utah. Catherine died 17 August 1929 in Vernal, Uintah, Utah. George and Catherine had the following children:

1. Mary Jane, born 17 April 1865 in Round Valley, Morgan, Utah; marred Warren Leslie Allen; died 14 May 1913.

2. George Henry, born 5 May 1866 in Morgan, Morgan, Utah; married Elizabeth Jane Hacking; died 30 January 1959.

3. Eliza Ann, born 2 June 1868 in Evanston, Wyoming; died 28 December 1877.

4. Alice, born 13 April 1870 in Morgan, Utah; married Joshua Haslam 27 July 1887; died 6 March 1952.

5. Ruth, born 3 February 1873 in Evanston; died 24 February 1873.

6. James, born 18 August 1875 in Evanston; died 22 June 1876.

7. William, born 5 July 1877 in Evanston; married Mariah Pope 24 December 1901; died 20 July 1955.

8. Emma, born 15 May 1879 in Evanston; married Charles Holmes 21 May 1898.

9. Margaret, born 30 January 1882 in Morgan; married Don C. Pope 8 August 1900; died 8 Feb 1905.

10. John, born 13 April 1885 in Evanston; died as a child.



SOURCES: IGI; Endowment House records.




If you have any additional information about this family, please contact me at alice@boydhouse.com.