FAMILY GROUP RECORD OF
EDWARD AND ALICE PITHAM





Edward Pitham was born in about 1580 of Bodicote, Oxfordshire. He married Alice.



Alice died and was buried 10 April 1624 in Great Tew, Oxfordshire.




Burial record for Alice Pitham in Great Tew: "Anno domini 1624 Item the xth day was Alse Pittome buryed 1624"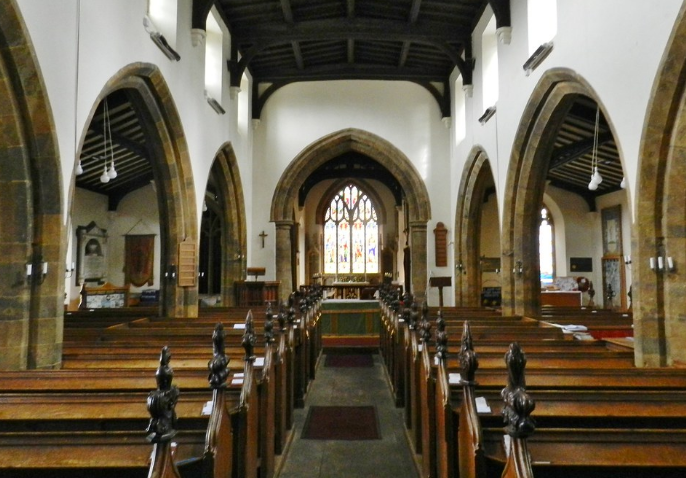 Interior of St. Johns church in Bodicote



Edward and Alice had the following children:


*1. Margaret, christened 15 February 1608 in Bodicote; married William Slaymaker 1 May 1630 in Over Worton, Oxfordshire; buried 17 October 1665 in Tadmarton, Oxfordshire.





Baptism record for Margaret Pitham in Bodicote: "The same daye was baptized Margarett the daughter of Edward Pitham and Alice his wife"



2. John, christened 1 January 1610 in Bodicote; married Jane; died 1670, leaving a will mentioning wife Jane, sons Edward, John, Robert, daughters Sushance, Mary, Alice, and brother Mathew.


3. Avis, christened 15 April 1615 in Bodicote.


4. Mathew, christened 26 October 1617 in Bodicote.


5. Doraty, christened 6 January 1621 in Great Tew.



SOURCES: Bodicote parish register; Great Tew parish register; Tadmarton parish register; www.ancestry.com.