Module Seven: Introduction to Tithe Applotment


Introduction to Tithe Applotment

In this module you will learn about the Tithe Applotment records, and how you can use them in your research.

"Ireland is a land of poets and legends, of dreamers and rebels. All of these have music woven through and around them. Tunes for dancing or for weeping, for battle or for love."
- Nora Roberts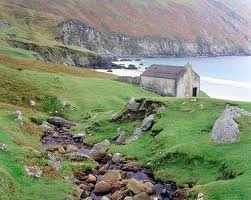 What is the Tithe Applotment?

The Tithe Applotment was a tax to support the state church, the Church of Ireland. Although the Church of Ireland represented only 11% of the population, all landholder of every religion were required to pay the tithe. In the absence of early censuses, the Tithe Applotment is used in genealogical research as a census substitute.

This was a tax on farmers, so if your ancestor was a town dweller, landless laborer, or a laborer on a Church farm, they would not be listed. It is,however, the most complete census of the Irish people in the early 1800s. The Tithe Applotment records cover the period from 1823-1839.

"There were huge inequities in how much of a tithe was to be paid by a given landowner. So much so that those who were the poorest ended up paying the most - i.e., your average potato farmer. This is a good thing, however, for those millions of use whose ancestors WERE the poorest of the poor! Keep in mind - these tithes were to be paid by those working the land, the tenants. The amount of tithe imposed was based on the quality of the land with regards to raising crops. Thus the land owner who, more often than not, used any portion on the land kept for his own use as, say horse grazing or house gardens, and did not grow crops, and so was taxed at a lower rate than his tenants. (Tithe Applotment Books and Finding Your Irish Ancestors; http://www.articlesbase.com/genealogy-articles)

How Do I Use the Tithe Applotment?
The Tithe Applotment provides basic information about the landholder. It can be used in conjunction with Griffith's Valuation and church records to extend your family tree.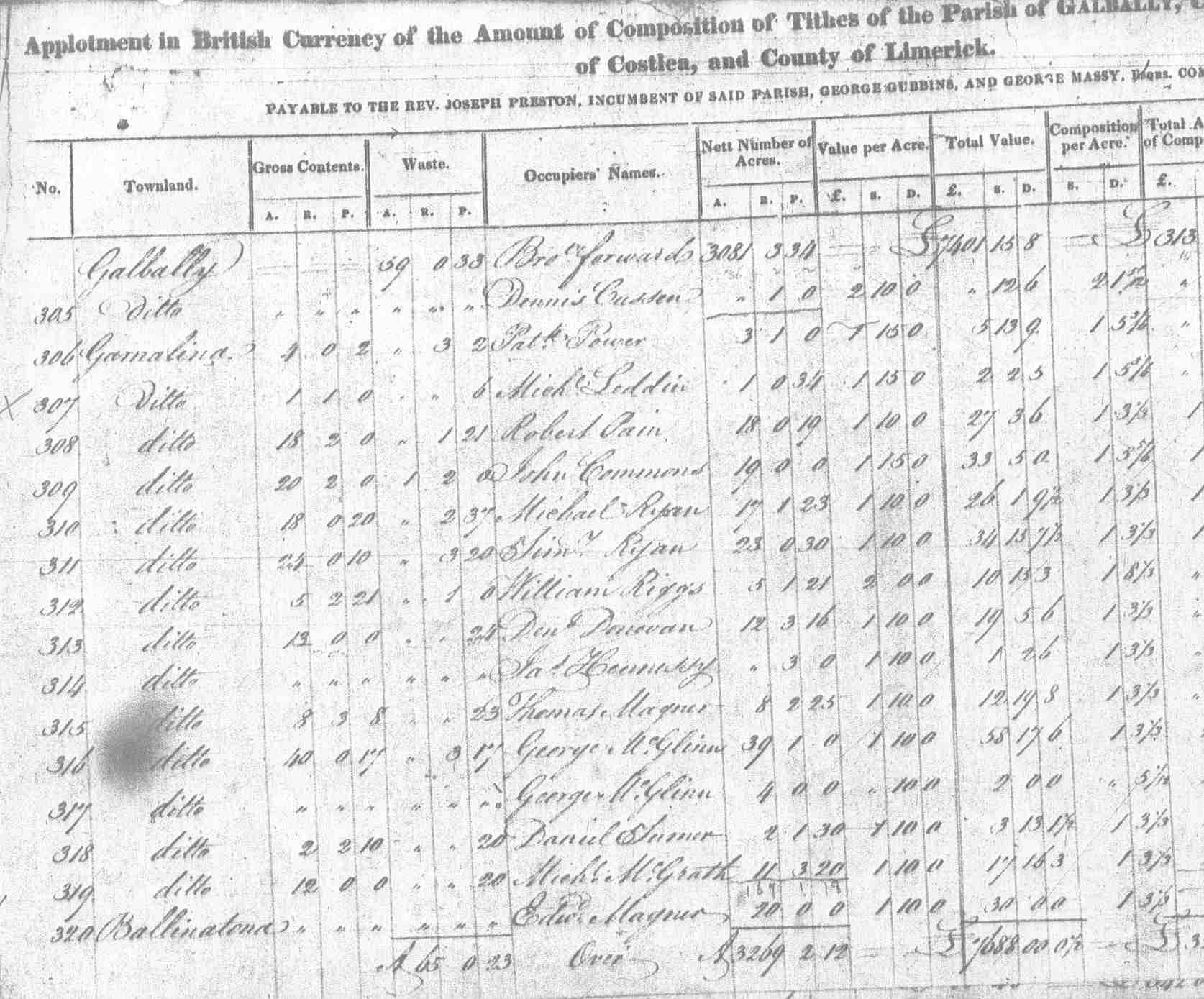 This is a typical page of the Tithe Applotment. It shows the townland, lot number, the occupier, and information about the size and value of the land.
Read more about the
Tithe Applotment
.
How Do I Search the Tithe Applotment?
The Tithe Applotment has now become available online at the
National Archives of Ireland
. The indexes and scanned pages can be searched for free.
Module Seven Assignments
Assignment One:
This is a page from the Tithe Applotment for Ballingarry parish, where we found Jeffrey Carey in Commons townland. Who do you find with the surname Carey in this townland? What could this mean?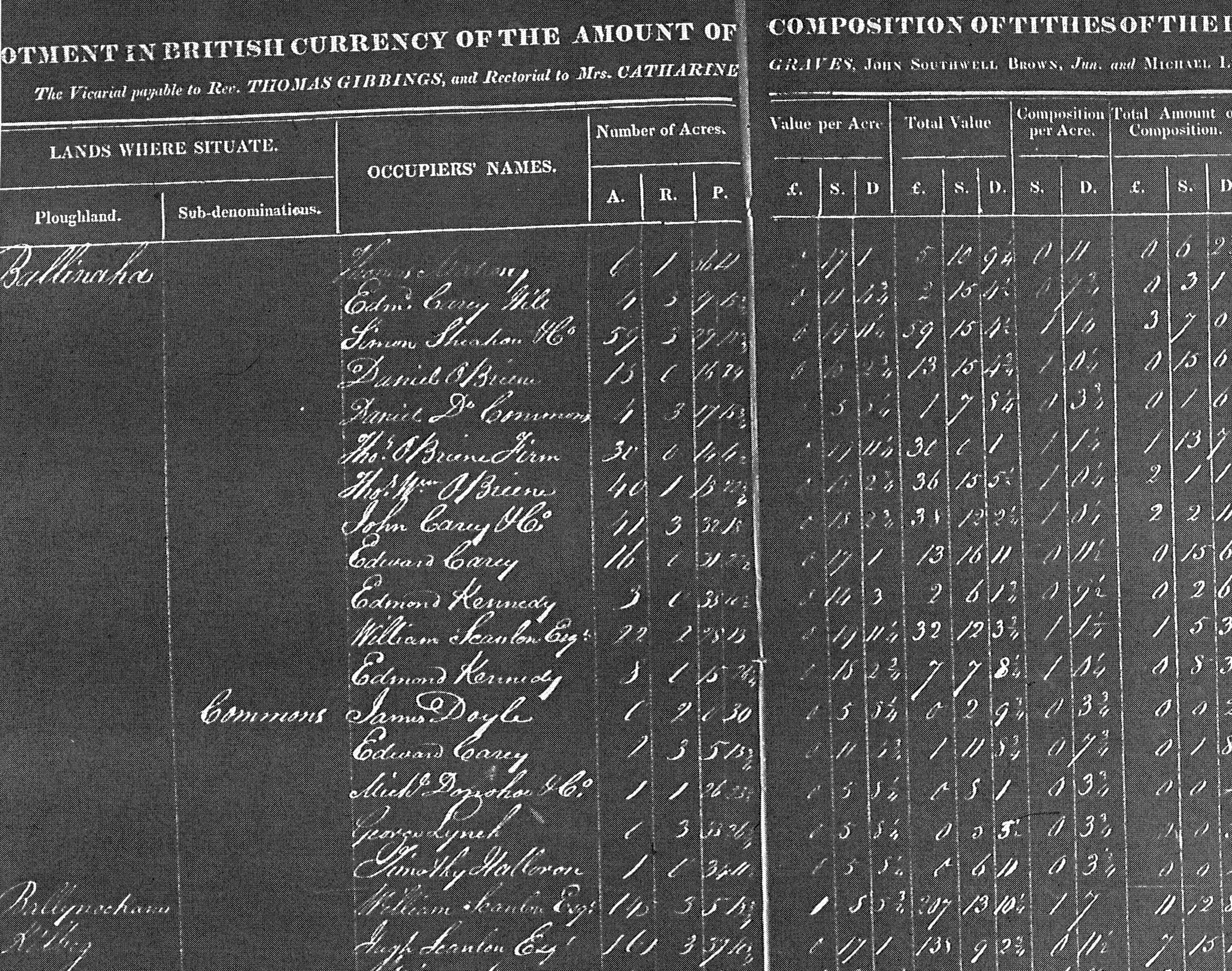 Assignment Two:
Search for your own ancestors in Tithe Applotment.