Module Six: Introduction to Griffith's Valuation


Introduction to Griffith's Valuation
In this module you will learn about Griffith's Valuation land records, and how they can be used as census substitutes.

"Each blade of grass has its spot on earth whence it draws its life, its strength, and so is man rooted to the land from which he draws his faith together with his life."
- Joseph Conrad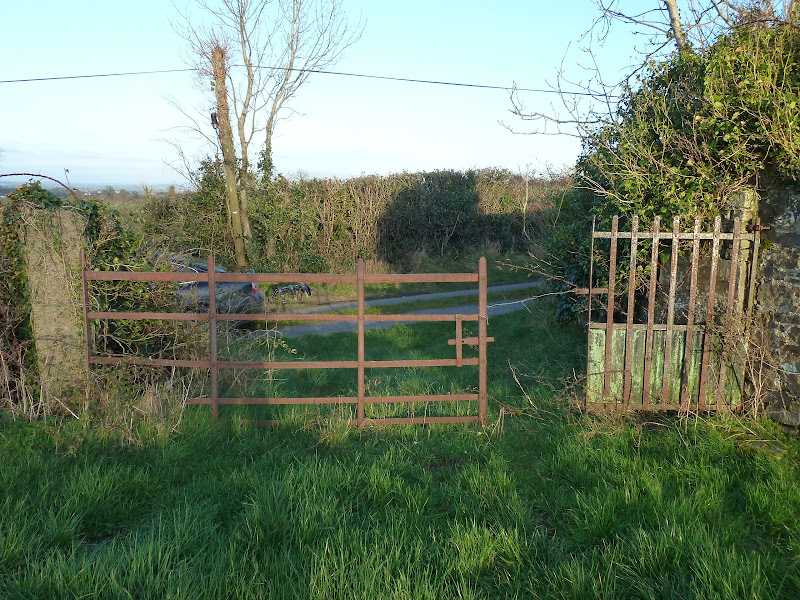 What is Griffith's Valuation?

Griffith's Valuation is a census of land occupiers and owners (taken between 1848-1864), listing the area of land, and the tax assessed to support the poor. In the absence of census records, it is one of the most important genealogical records available. It gives a picture of all Ireland just after the potato famine.

On FamilySearch, Griffith's Valuation is described: "Between 1848 and 1864, a valuation, called Griffith's Primary Valuation, was made of taxable property in every parish in Ireland. The valuation records list the name of the head of the household, the name of the landowner (immediate lessor), the acreage of the plot, the value of the property, and the amount of tax assessed. The tax based on the property valuation was used to support the poor."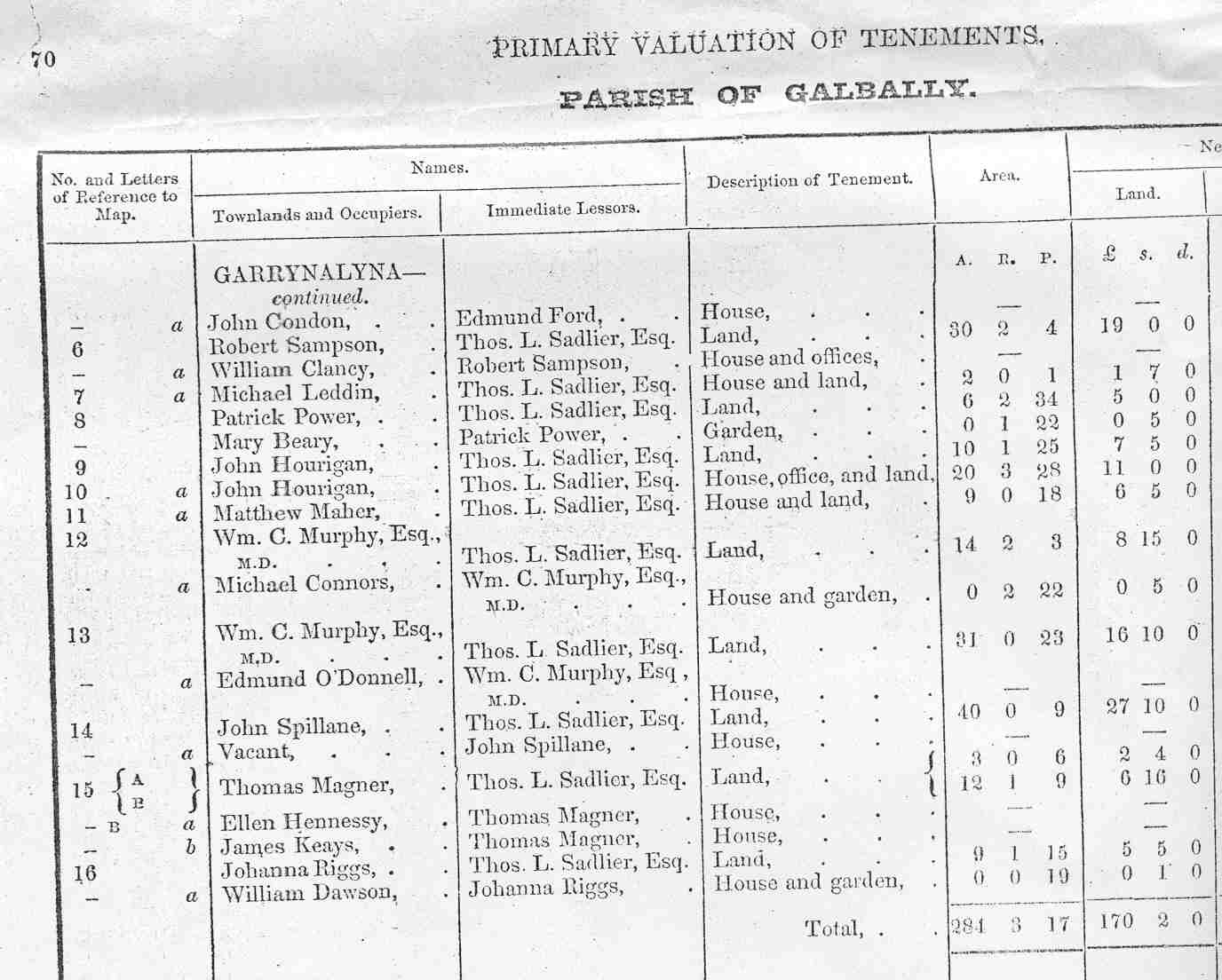 This Griffith's Valuation shows the lot number (be sure to record it), the occupier of the land, their landlord,
a description of the land, house, and outbuildings, and information about the size of the property.
Read more about
Griffith's Valuation
.
How Do I Search Griffith's Valuation?
Fortunately, Griffith's Valuation is available online and can be searched for free. To search Griffith's Valuation, go to:
http://www.askaboutireland.ie/griffith-valuation/index.xml
.
Module Six Assignments
Assignment One:
In our module on U.S. research, we found that Jeffrey Carey was born in Ballingarry, County Limerick. Use the Griffith's Valuation website to search for Jeffrey Carey in Ballingarry parish, Limerick, Ireland. Remember to search for Jeffrey, Jeffry, Geoffrey, and other variations. If you find Jeffrey, look to see who is found living on the same plot of land. Who are his neighbors? Does Richard Carey live nearby? Be sure and look at the scan of the original record.
Assignment Two:
Search for your own ancestors in Griffith's Valuation.