Module One: Getting Started

Overview

In this module you will prepare to start your research in Ireland. You will review what you already know, check American resources, and be introduced to the basics of Irish genealogical research.

"Americans are hungry to uncover the buried secrets of their heritage. Most of us live far from the homes that our ancestors - even our parents - established. Many of us don't know much about our grandparents, let alone our great-grandparents. The freedom of mobility in our society takes its toll in that many of us feel rootless and yearn for a sense of family. As you begin to understand who your forebears are, you begin to understand who you are." (Westin, Jeane Eddy; Finding Your Roots; Ballantine Books, New York, 1977)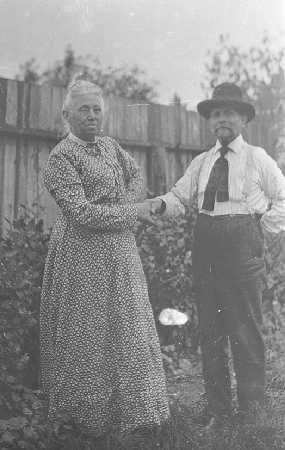 Starting with What You Know - Principles of Genealogical Research

Some of the best U.S. resources for genealogy include:

Familysearch.org: The Church of Jesus Christ of Latter-day Saints has the largest family history library in the world in Salt Lake City. There are also branches of the library around the world where genealogical records can be viewed. Familysearch.org is a free online service that allows you to search for your ancestors in a variety of records, including family trees, census records, and a variety of vital records. Enter the name of one of you ancestors and see what you can find.

Ancestry.com: The federal census is available on ancestry.com. You can request a 14-day trial of ancestry.com, and see if you can locate one of your ancestors.

The most recent federal census available is the 1940 census. The censuses go back in time, ten years apart, until 1790.

Click on Search on the menu, then Census and Voter Lists.
Select the U.S. Federal Census Collection link.
Select a census to search.
If you can't find your relative, then expand the search.
Don't use the exact match setting.
When you find the record for your ancestor, be sure and view the original scanned record. The transcription is not always correct.
Other valuable U.S. sources
are birth, marriage, and death records. Many are online, but there is usually a fee.
Death records may give the place of birth and parents' names, including the mother's maiden name.
Obituaries may also list a place of birth, and more of these are now available online.
Cemetery records are good for discovering lost family members.
Cite Your Sources
As you find information, be sure anyone could readily locate or identify the source later. Without documenting sources, your information is unproven.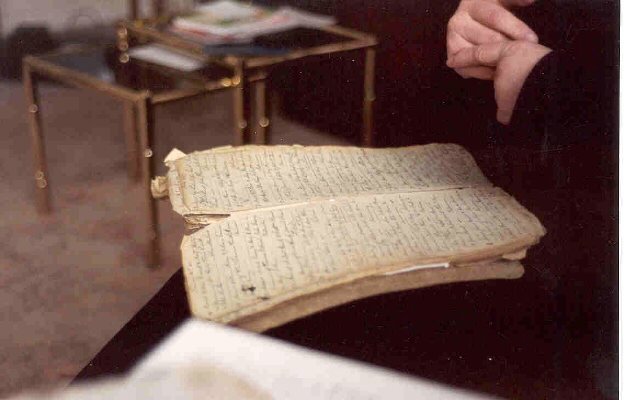 As you cite a source, be sure anyone could readily locate or identify the source later, and evaluate the validity of the source.
You should record enough information that someone can determine the validity of your sources, or duplicate your research.
Read
Cite Your Sources
for information about how to record your sources of information:
Cite Your Sources
.
Ready for Ireland
This article,
Irish Genealogy 101
, gives you a good perspective on getting started with research in Ireland. Read the article and see if you can answer the important questions in the article to ask about your Irish ancestors.
For an overview on the major events in Irish history that have impacted historical records, read
Key Events in Irish History
.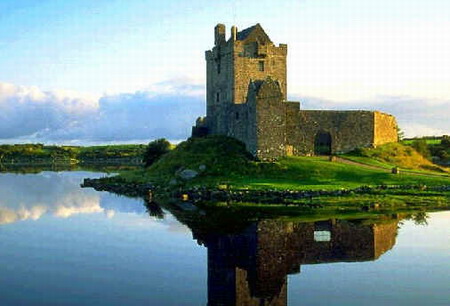 Module One Assignments
Assignment One
: Select a tool to keep track of your research. This can be simple, like a box and notebook. Print out a
family tree
, and enter the information you already know on it. You could also use some software tools:
Personal Ancestral File is available for free download. It is considered the de facto standard, but does not have all the bells and whistles of other products.

Family Tree Maker is a popular choice from Ancestry.com. It is available for PC or Mac for about $40.
RootsMagic is available for PCs for about $30.

Assignment Two
: Use at least two of the American or family resources listed in this lesson to begin your research.
Let's start with a case study:

John Fitzgerald Kennedy was born in 1917 in Massachusetts, the son of Joseph and Rose Kennedy.
Find him on the 1920 census using FamilySearch or Ancestry.com.
Record the location - county and town, and sheet number.

Assignment Three: Now let's start on your own research.

Interview family, search FamilySearch or Ancestry.com, or use other sources.
Don't start looking in Irish records yet.
Record your findings in your genealogy tool of choice.

Assignment Four: Record takers were often creative in how they spelled names. For the surnames you are searching, make a list of all the possible ways you could spell the name. Chances are good that you will see all of these name variations before you are done.

For example, my own Irish name of Carey has been spelled Cary, Carrey, Kerry, Ceary, Keary, Carrie, Carie, and O'Ciardha.

Keep your spelling list with your research documents.