MARGARET LEDDIN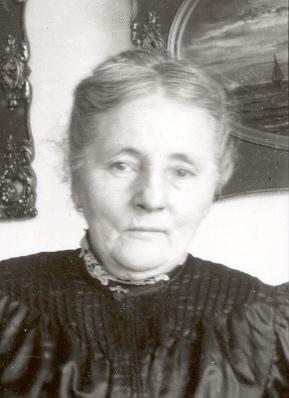 Margaret Leddin was born in 1841 in Emly, County Tipperary, Ireland. Her parents were John Leddin and Mary Morrissy. She was christened in the parish church of Emly on March 8, 1841. She had one brother, Michael, who was three years younger. The Leddins were from Galbally, and are thought to have come to Emly when the railroad arrived there. The land on which Michael Leddin lived was next to the railroad station, making it probable that he worked for the railroad. This land, in the townland of Coolbea, was rented to them by Mary Bourke, whose descendants still live there. Emly is both a parish and a village next to the border between counties Tipperary and Limerick. About ten miles to the east is the town of Tipperary. An important church was founded here anciently by a contemporary of St. Patrick, St. Ailbhe. Ailbhe's Well is still visited in the neighborhood and an ancient cross in the graveyard beside the Roman Catholic church is supposed to mark the saint's burial place. The church in which Margaret was baptized is now used as a town hall, and a new church has been built next to the cemetery.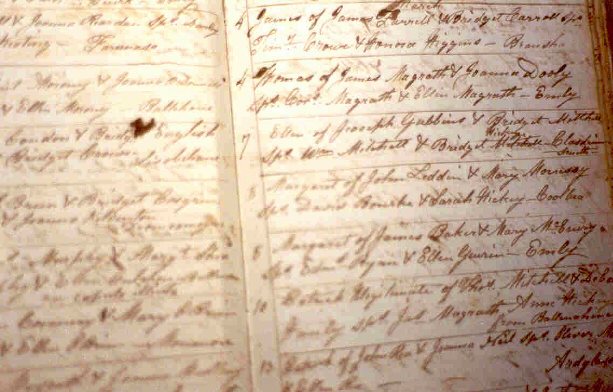 The parish register at Emly, showing Margaret's baptism


Baptism record for Margaret in Emly

Margaret came to America in 1868 when she was 27 years old, and settled in Chicago. She married Maurice Hickey in 1872, and they had four children. Margaret's younger brother, Michael, also came to Chicago and married Bridget Cosgrove.

A daughter, Ellen (Nell) was born in Chicago in 1873. She was named for Maurice's mother, Ellen. Maurice's work on the railroad took him to Pueblo, Colorado to build a spur line. They were saddened when their four-year old daughter, Nell, died there. Their daughter, Mary was born there in 1878. They returned to Chicago, and a daughter, Mary Ellen, was born there in 1880. She was named for Margaret's mother, Mary, and Maurice's mother, Ellen, but they called her Margaret. Their last child, Joseph Patrick, was born in Chicago in 1883. Maurice died in 1914, and the widowed Margaret kept a boarding house to meet expenses. Though they were poor, the family was proud that they could give their coffee grounds to the nuns.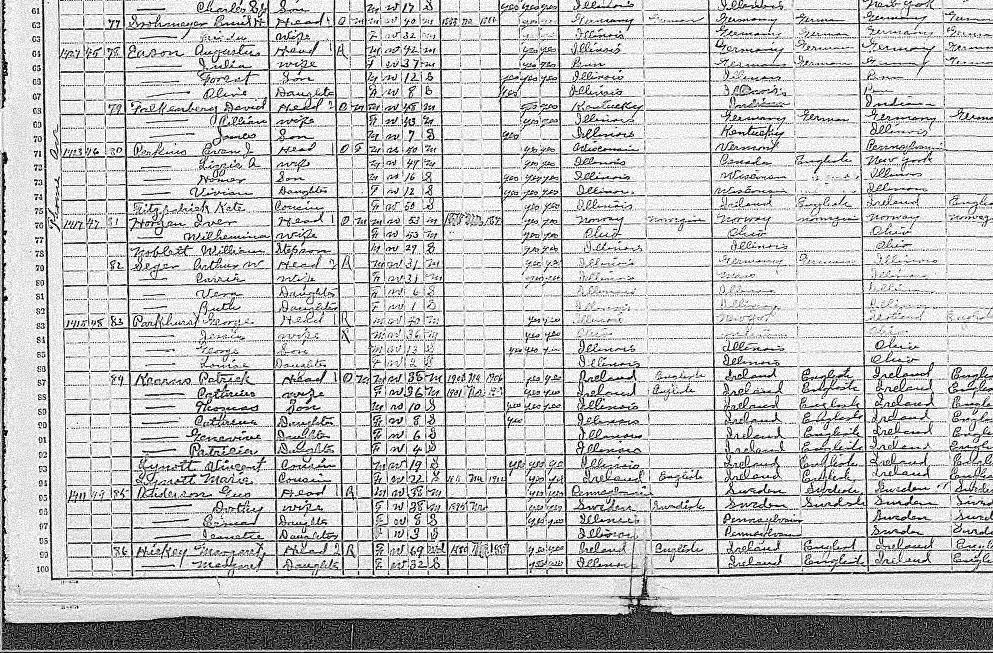 1920 census, Chicago
Margaret died at the home of her daughter, Margaret at 6243 Glenwood Avenue in Chicago, on July 19, 1925. She was buried at Calvary Cemetery.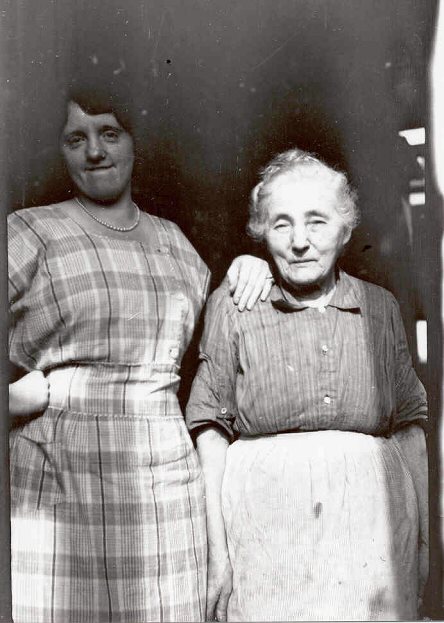 Margaret Leddin Hickey
and her daughter Margaret Hickey Hayes



If you have additional information about this family, please contact me at alice@boydhouse.com.
Return to table of contents