MARY JOSEPHINE HICKEY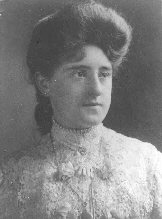 Mary Josephine Hickey was born October 17, 1878, in Pueblo, Colorado, to Maurice Hickey and Margaret Leddin. The Hickey family usually resided in Chicago, Illinois, but Mary's father was a laborer for the railroad, and the family was in Pueblo while he helped lay track for a spur line. Mary was christened at Sacred Heart Cathedral in Pueblo, on December 1, 1878. Mary had an older sister, Ellen (or Nell), born in Chicago, who died before Mary was born. Ellen died at the age of 4 1/2 in Pueblo, on May 6, 1878. Mary also had a younger red-headed sister christened Mary Ellen and called Margaret, who married David Hayes. There was also a younger brother, Joseph Patrick, who never married.

The family was poor, but proud. Mary's mother, Margaret Leddin Hickey, taught the girls to act like ladies, and would not allow them to associate with any of the local "rowdies". (Mary's husband, John Carey, called her "The Lady".)

Mary completed the eighth grade at St. Aloysius' grammar school, a Catholic parochial school in Chicago. She won an award for her penmanship, and was proud of her composition book, containing her year's best work. This beautifully handwritten and decorated book is in the possession of her granddaughter, Gail.

Mary worked, while a teenager, as a cashier at Marshall Field's, a department store in Chicago. She was very proud of her job, because it was a very good job for a woman in those days. She had to dress up for work, wearing a hat and gloves. A cashier earned about $14 a week.



1900 census in Chicago for the Hickey family
Mary married John Joseph Carey in 1908, after a five-year engagement. She then called herself Mae, because she didn't want to be called Mary Carey. John and Mary had three sons, John, Jr., Thomas Ignatius, and James Aloysius. The family moved to San Francisco in 1919, and to Berkeley two years later.


Mary was very involved in community and church affairs. She was president of the Berkeley City Women's Club when it was started. She was also president of the parish branch of the Ladies Aid Society. She was State Secretary of the Catholic Daughters. Mary knew Robert's Rules of Order cover to cover. Her son Jim remembers her attending a Catholic Daughters convention in Colorado Springs in 1933. He was about 13 years old. He went with her on the train, and then he traveled on to Chicago to stay with relatives, and see the World's Fair. Mary went to the convention, and to Pueblo to see where she was born. She joined Jim in Chicago four days later.


Her grandchildren remember her crocheting, her little presents, and her always smelling like lavender. She loved beautiful clothes. Her granddaughter, Gail remembers her love of elegant, expensive hats. In her later years, after her husband died, she lived with her son John and his family.


Mary died, following a stroke, at Brookside Hospital in San Pablo, California, on January 28, 1966. She was 87 years old. She is buried at St. Joseph's Cemetery in San Pablo, California.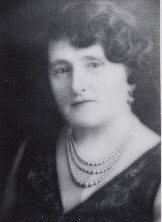 For more pictures of Mary Josephine Hickey Carey, click here.

If you have additional information about this family, please contact me at alice@boydhouse.com.