JOHN JOSEPH CAREY, JR.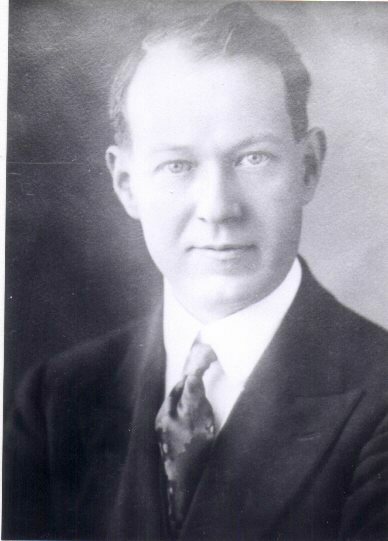 John Joseph Carey, Jr. was born December 18, 1878 in Chicago, Illinois. He was the son of John Joseph Carey and Mary Harrigan. John grew up in a tough, working-class Irish neighborhood, which John said was full of rowdies. His home, at 157 Bunker St. was within five or six blocks of where Mrs. O'Leary's cow supposedly kicked over a lantern, starting the Chicago Fire.


John grew up in a large and very close family, with seven brothers and four sisters. He was able to finish his schooling through the sixth grade, before going to work to help support the family. He was a responsible young man. When he was fourteen he promised his mother that he wouldn't drink, and he never did. His father died when he was nineteen years old, and John took responsibility for his younger brothers. He bought a pool table for his brothers, and put it in the basement, so they wouldn't be out on the streets. John and some other young friends liked to wear striped pants, and cutaway coats to church, to help dispel the "roughneck Irish" image. He was an usher at his Holy Family Catholic Church, and also a member of the Knights of Columbus.


John married Mary Josephine Hickey on August 6, 1908 in Chicago, after a five-year engagement. At the time of their marriage they lived in the St. Aloysius parish. John worked at Marshall Fields, as a credit manager.


While in Chicago they had two sons: John Joseph, born in 1911; and Thomas Ignatius, born in 1913.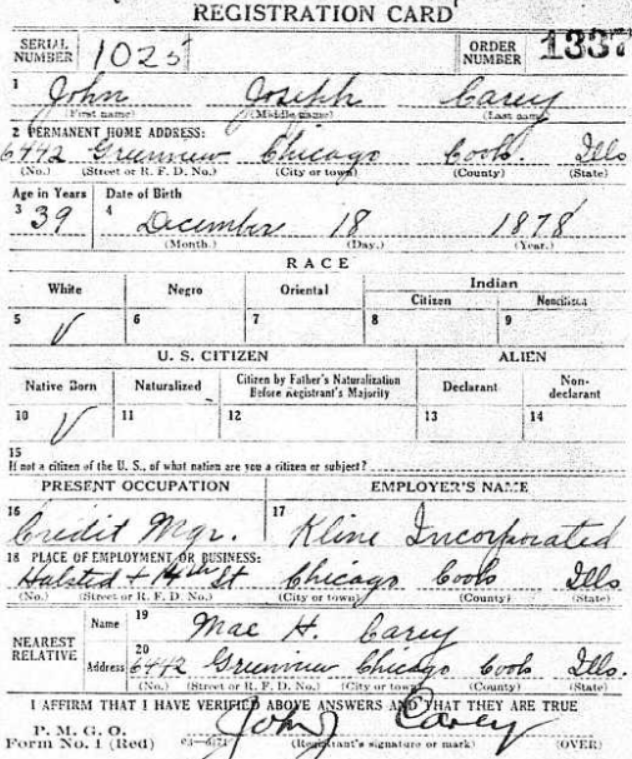 World War I Draft Registration for John J. Carey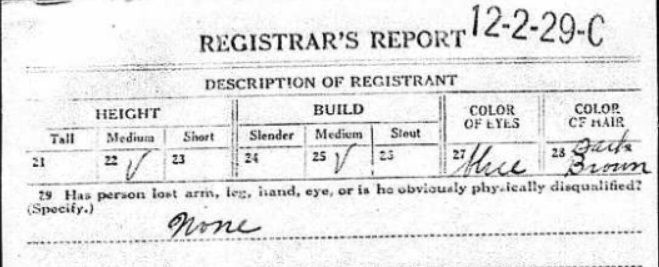 John's strong ties to Chicago were broken when John got into a disagreement with Marshall Field, Jr., and John "told off" Marshall Fields, Jr.John was effectively blackballed in Chicago, and had to look outside the area for employment. He found work in San Francisco, and the family moved there. Before they left John was able to watch the home-bound troops march down State St. at the end of World War I. (John returned to Chicago once, for his mother's funeral in 1924, taking the train on the southern route, and visiting New Orleans.)
John came to California in early 1919, and the rest of the family followed six months later. They lived in San Francisco for two years, then moved to Berkeley, to 1427 Berkeley Way. Their last son, James Aloysius was born on February 7, 1920. (His middle name was taken from the St. Aloysius parish they had lived in when they were married.)


John worked as a credit manager for the City of Paris, then Schlesinger's in Oakland (which became Kahn's), and then received a better offer and returned to work at City of Paris, in San Francisco. He worked at City of Paris until he retired. He once wrote a story of his experiences, and the people he met as a credit manager, for submission to Reader's Digest.

His hobbies were photography- developing and printing film, and building radios. He started building crystal sets in 1926, and was always building a bigger and better one.
John had a good sense of humor. When his granddaughter Alice was born he asked her mother what she would name the baby. He said, "Name her anything but Hazel." Why? "Because with all the names in the Bible you don't want to name your kid after a nut!" He once offered to share a donut with Alice - he'd keep the donut, and she'd get the hole.


John died Tuesday, November 21, 1961 in Oakland, California at the age of 82, and was buried at St. Joseph's Cemetery in San Pablo, California. He was survived by his wife, three sons, and eight grandchildren.



Oakland Tribune, Thursday, Nov. 23, 1961

STORE CREDIT MANAGER DIES


BERKELEY- John J. Carey, 82, long time credit manager with the City of Paris department store in San Francisco, died in Oakland Tuesday.


He lived at 3040 Halcyon Court and is survived by his wife, Mae; three sons, John Jr., Thomas I. and James A.; two brothers, seven grandchildren, and one great-grandchildren.


A Rosary will be recited at 8 p.m. tomorrow and a Mass will be celebrated at St. Augustine's Church at 9 a.m. Saturday. The Berkeley Hills Chapel at 1600 Shattuck Ave. is in charge of arrangements.


Oakland Tribune Obituary

CAREY, John J., in Oakland, November 21, 1961, of 3040 Halcyon Court, Berkeley, beloved husband of Mae H. Carey; loving father of John J. Carey Jr. of El Cerrito, Thomas I. Carey of San Francisco and James A. Carey of Pleasant Hill; brother of Patrick Carey of Chicago, Illinois, and Thomas A. Carey of Long Beach; grandfather of Mrs. James Piper of Piedmont, Patrick T. Carey of Berkeley, Mrs. Robert Barcklay of San Francisco, James M. Carey of El Cerrito, Charles, Alice and Patrick Carey of Pleasant Hill; great-grandfather of Patricia Marie Carey of Berkeley. A native of Illinois; aged 82 years.


Friends are respectfully invited to attend the funeral Saturday, November 25, leaving at 8:30 a.m. from the Berkeley Hills Chapel, 1600 Shattuck Avenue at Cedar, Berkeley, thence to St. Augustine's Church at Alcatraz and Dana Streets, where a Mass of Requiem will be celebrated for the repose of his soul, commencing at 9 a.m. Recitation of the Rosary Friday at 8 p.m. Interment, St. Joseph's Cemetery.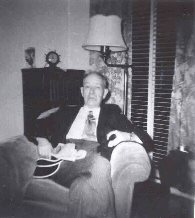 For more pictures of John Carey, click here.



If you have additional information about this family, please contact me at alice@boydhouse.com.