FAMILY GROUP RECORD OF
JAMES SIMSONE AND
MARIONE RAE

Barbara Simsone was born in the 1650s of Drumelzier. The only Simsone family having children in that time period in Drumelzier were James Simsone and Marione Rae, so they are the most likely parents for Barbara Simsone.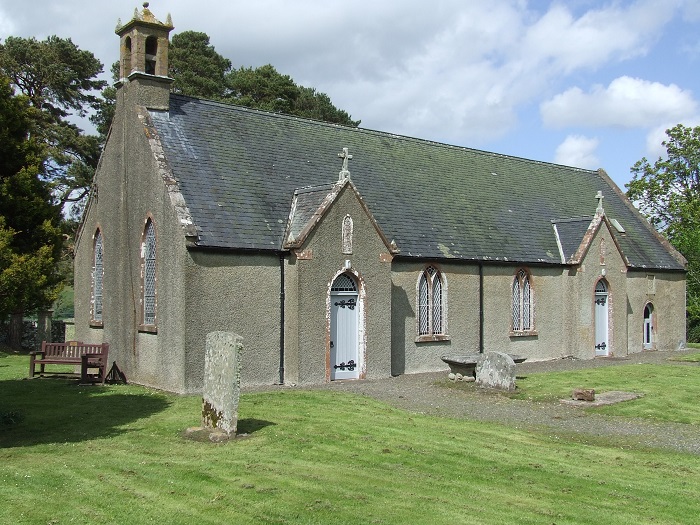 The church at Drumelzier
James and Marione had the following children:

1. James, christened 20 October 1650 in Drumelzier; buried 22 October 1650 in Drumelzier.


2. Marion, buried 26 September 1652 in Drumelzier.


3 James, christened 3 October 1654 in Drumelzier; buried 29 January 1655 in Drumelzier.


4. William, christened 16 March 1656 in Drumelzier; buried 25 January 1659 in Drumelzier.


*5. Barbara, born in about 1658 of Drumelzier; married Andrew Murdison 26 November 1676 in Drumelzier.


6. Thomas, christened 2 October 1659 in Drumelzier.

Marione must have died, and James then married Margaret Broune 8 July 1663 in Drumelzier. James and Margaret had the following children:


7. Richard, christened 22 August 1669 in Drumelzier.


SOURCES: Drumelzier parish register, ScotlandsPeople.

If you have any additional information about this family, please contact me at alice@boydhouse.com.